Massage in Wokingham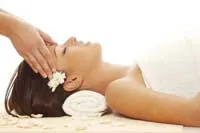 Massage is one of the oldest forms of healing in the world.
We have a range of massages and massage techniques, from soft, Swedish massage, hot stone to a relaxing massage or a full body massage. Ask one of our masseurs what style you would like when enquiring.
Massage uses various oils, lotions or waxes in our beautiful, relaxing treatment rooms. You can request what type you would like with your masseur before your appointment. We are a few doors down from The Lazy Frog in Wokingham.
Massage can be used for a variety of reasons, including:
Aches & pains
Relaxing the whole body
Loosening tight muscles
Increasing flexibility and range of motion
Relieving pain
Calming the nervous system
Lowering blood pressure
Enhancing skin tone
Assisting in recovery from injuries
Strengthening the immune system
Reducing headaches
Reducing mental stress
Promoting restful sleep
Reducing anxiety
Promote blood flow to the tissues
Deep Tissue Massage in Wokingham
Deep tissue massage (can also include trigger point therapy) is a very deep, slow massage treatment, focusing on chronic muscle tension and adhesions (knots) within the deepest levels of muscle tissue, ligaments and fascia. Deep tissue massage can be benefit many issues including:
Trapped nerves (eg. sciatica, piriformis syndrome)
Chronic pain
Shoulder and neck pain
Myofascial release
Repetitive strain injury (eg. carpal tunnel syndrome)
Muscle tension (eg. glutes, hamstrings, IT band, legs, upper back)
Injury recovery (eg. whiplash)
Headaches
Fibromyalgia
Tennis elbow, frozen shoulder, runners knee, etc.
Rachel Hinsley
I have been a fully qualified Holistic Therapist since 2004 offering treatments such as Swedish massage, Indian head massage and aromatherapy massage. I massage deep into the muscles to help relive tension, aches and pains, but I can adjust my massage pressure to your liking.
For more information you can call me on 07793 244300 or email me at revitalisetreatments@hotmail.com.