Sports massage in Wokingham, Berkshire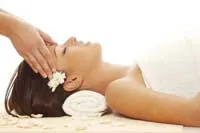 Sports massage or soft tissue therapy is the scientific manipulation of soft tissue for injury prevention and therapeutic purposes involving the restoration to normal functional activity of the various structures of the body. It is used to help prevent injuries, to prepare the body for athletic activities and to maintain it in optimal condition. Massage can be used in all the conditioning and training phases of sport: pre-, inter- and post-competition, and post travel. Sports Massage Therapists treat clients. Although sport can be a common factor with many of our clients, you do not need to be sporty to benefit from sports massage.
Sports massage therapy is not only for sports people; anyone can benefit from this type of therapy including people in physically demanding jobs, those with musculoskeletal pain or dysfunction caused by any of life's stresses and from all walks of life. Occupational, emotional and postural stress can produce many characteristics found in sports injuries.
There are many possible benefits from soft tissue therapy several of which are described in detail below but in short they include:
Relieve muscle pain, spasm and correct muscle imbalance
Deactivate trigger points
Improve range of movement and flexibility
Breakdown scar tissue and adhesions
Improve muscle tone
Improve posture and increase posture awareness
Identify possible causes and help to prevent injury
Speed up recovery and aid rehabilitation
Promote relaxation and mental preparation
Prevention and early detection of possible injury
Can form part of a training programme designed to optimise performance
Correct dysfunctional movement patterns
Increase feeling of well-being
Tension and stress relief
Therapist vacancy
If you would like to rent space and practice within the clinic, please email the clinic manager.