Pain
The National Institute for Health and Clinical Excellence guidelines on best practice now recommend that GPs offer a course of 10 sessions of acupuncture as a first line treatment for persistent, non-specific low back pain. Dr (TCM) D'Alberto has helped many people feel relieve from all types of pain.
Acupuncture for Pain
The animated video below shows how acupuncture is able to relieve pain so effectively.
Research has shown that acupuncture is significantly better than no treatment and at least as good as (if not better than) standard medical care for back pain. It appears to be particularly useful as an adjunct to conventional care, for patients with more severe symptoms and for those wishing to avoid analgesic drugs. It may help back pain in pregnancy and work-related back pain, with fewer work-days lost.
Our pain relief acupuncturist
Dr (TCM) Attilio D'Alberto BM (Beijing), BSc (Hons) TCM, MBAcC, MATCM, MAAC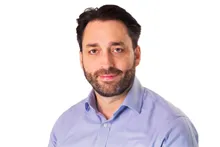 Dr (TCM) Attilio D'Alberto has been practicing acupuncture for over 20 years. He specialises in treating all typs of pain and has helped many people become pain free.
Dr (TCM) D'Alberto graduated with a Bachelor of Medicine from Beijing University of Traditional Chinese Medicine (TCM) in China. This full time, five year degree program included six months internship at two of the largest hospitals in Beijing, China.
Schedule Appointment